With an enormous amount of invasive dental work pending I figured it was about time I finished my tinkering and published a few quick, easy, soft food recipes.
This one was inspired by an old favorite pleasure. An iced lemon coconut cookie I used to get from the health food shops refrigerated section. A sweet, refreshing, and slightly chilled treat to top off a day of errands. I have a soft spot for chilled cookies as one of my dear Aunties always kept hers in the freezer to prevent her from over indulging. We have shared many after dinner half frozen cookies over the years.

Though it is not a true custard as it does not contain eggs it is a rich and lovely experience in dessert. As a bonus if you spoon this recipe into a mold they make excellent pudding pops!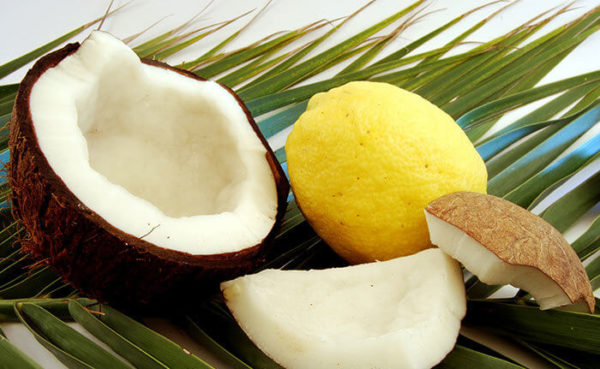 In a 2 Quart or larger bowl combine the Coconut Water, Coconut Milk, Vanilla Extract, and Lemon Extract.

Combine the Ultra Gel, Sugar, and (optional) Turmeric in a separate container and stir thoroughly.

Add approximately half of your dry mixture into the wet whisking constantly until there are no lumps.

Continue to add remaining dry mixture in increments whisking constantly. Soon you will notice it thickening rapidly.

Once all lumps have been eliminated place in the refrigerator to chill until you are ready to serve.

Optional: Top with a hefty pinch of Dry Coconut and/or small pinch of Ground Lavender as you serve.
*You may replace the Coconut Water and Coconut Milk with 32oz total of any dairy or non dairy milk of choice. Clearly this will change the flavor of the dish but the lemon will still shine
**Lime Extract is a nice substitution. I find it pairs well with a sprig of mint atop each serving for a "Mojito" inspired twist. For a truer Mojito flavor include 1/4 teaspoon Rum Extract per recipe.
If whisking is difficult for you an immersion blender or food processor may be used instead. I have not tested this in a blender, it is quite thick and I do not believe it would be well suited.
If you wish to store for a later time this recipe does freeze fairly well. It will need to be re-emulsified once thawed. This is definitely best accomplished by immersion blender or food processor for achieving the smoothest texture. The result is slightly runnier than the original texture but still acceptable.