When living with multiple allergies purchasing pre-made mixes is difficult. Add to that being gluten free and reactive to common substitutions such as rice and potato it becomes nearly impossible! After Pinterest threw the ever abundant "Two Ingredient Miracle Dough" into my path enough times I decided to take a look and have a go at creating an option compliant to my triggers.
This dough is based on two primary ingredients with their own unique properties. First self rising flour, this is a blend of flour(s), leavening agents such as baking soda, and usually salt. Second, plain full fat yogurt which in most mainstream products still contains additional thickeners and stabilizers. To make my own recipe I began by breaking down the individual ingredients and mechanism of action.
The flour needs to bind, provide substance, balance moisture, and provide non yeasted rise. The yogurt provides moisture, acid to facilitate the reaction that creates carbon dioxide (rise), and fat to support texture. Today I will focus on the flour blend. I searched out "starter" recipes to give me the general make up of self rising flour in both gluten and non gluten blends to find the commonalities. In the end THIS recipe was the most complete option encompassing the necessary ingredients and accounted for the complications in 1:1 substitutions of recipes designed for gluten flours. The caveat being it contains multiple flours that I cannot use. So I set out to replicate the recipe with ingredients more suitable to my needs that can fulfill the same functions as the original.
This is the basic breakdown of Carla's Cake Flour Blend.
3 Cups Gluten Free Flour
2 Teaspoons Xanthan OR Guar Gum
2 Teaspoons Baking Powder
1.5 Teaspoons Baking Soda
1 Teaspoon Salt
I began by substituting the critical flours for texture. With the aim being a light blend willing to rise without benefit of yeast and time that wont turn into a briquette. Then enough "binding" flours to provide texture and chew. And finally flours that will hold moisture so you don't end up with a fragile crumbling product. Here is my interpretation.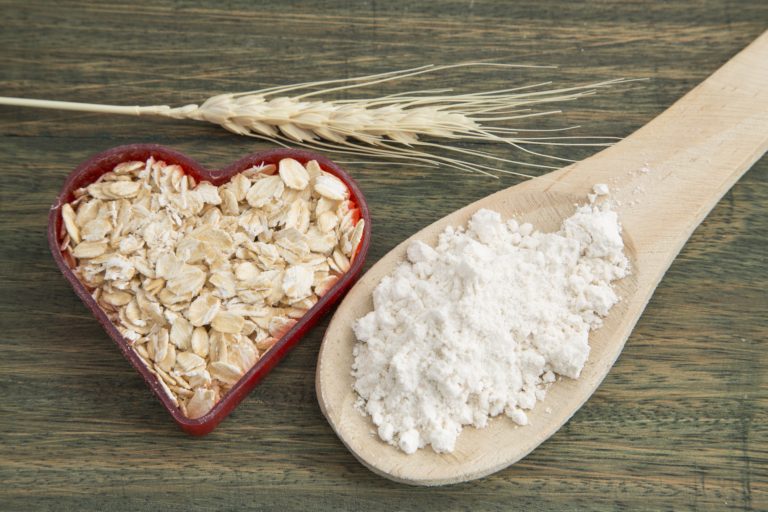 | | |
| --- | --- |
| | |
Combine all ingredients mixing thoroughly. Store in an airtight container.
I am happy to report that I have used this blend over the past several months in multiple recipes calling for self rising flour with much success! I have been able to substitute both gluten and gluten free recipes without additional alterations needed.
I hope you enjoy this addition to the "ready made" section of your cupboard. Stay tuned to see more recipes using this blend including a Grilled Flatbread (With Vegan Option)!